Your Private Chef
One of the highlights of dragonfly, is your own personal Chef. In Chef Barnett we (and you) are fortunate to have a master of his craft – who can prepare almost anything you might desire. While Chef Barnett would hate you to be constrained by a menu of breakfast, lunch and dinner options, one is available as a starting point for your culinary adventures.
Whether you seek cordon blue repas, Jamaican cuisine, his famous "crash curry" or your young kids want Chicken Tenders and Fries, Chef Barnett can delight you at Breakfast, Lunch and Dinner and all times in between.
When you first arrive at dragonfly, Chef Barnett will work with you to design a program for your stay. He will accommodate any particular needs you may have (such as Gluten-free, food allergies etc..). Together, you will decide the types of food you desire and the times you wish to be served, and also your preferred dining style (family style/formal/a mixture etc..). Then, Chef Barnett will purchase the ingredients. If you like, you can accompany him to the local supermarket and farmer's market (it's an experience!).
Dive into our
splendid menus
Click below to see a small selection of Chef's creations. Feel free to challenge him, with your own favorites.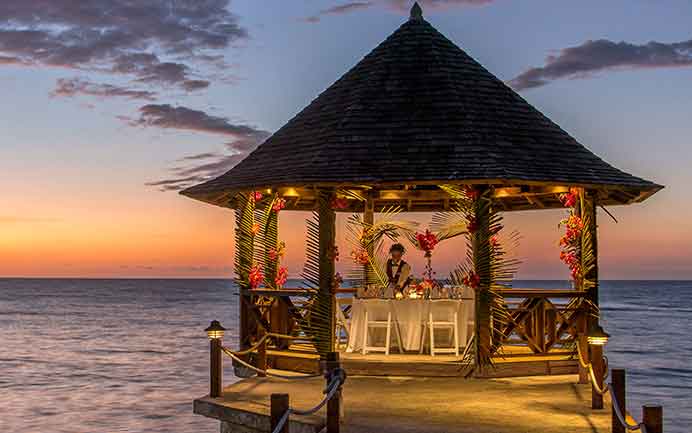 Dining at The Tryall Club
In addition to the wonderful cuisine at dragonfly, the resort offers a number of additional dining options.
These include, dining at The Great House, or relaxed and informal lunch or dinner at the Beach Restaurant. There are also a number of theme nights, such as a Beach Barbeque or, our favorite, Reggae Night. You can even book a private dining experience at one of a number of unique and beautiful locations.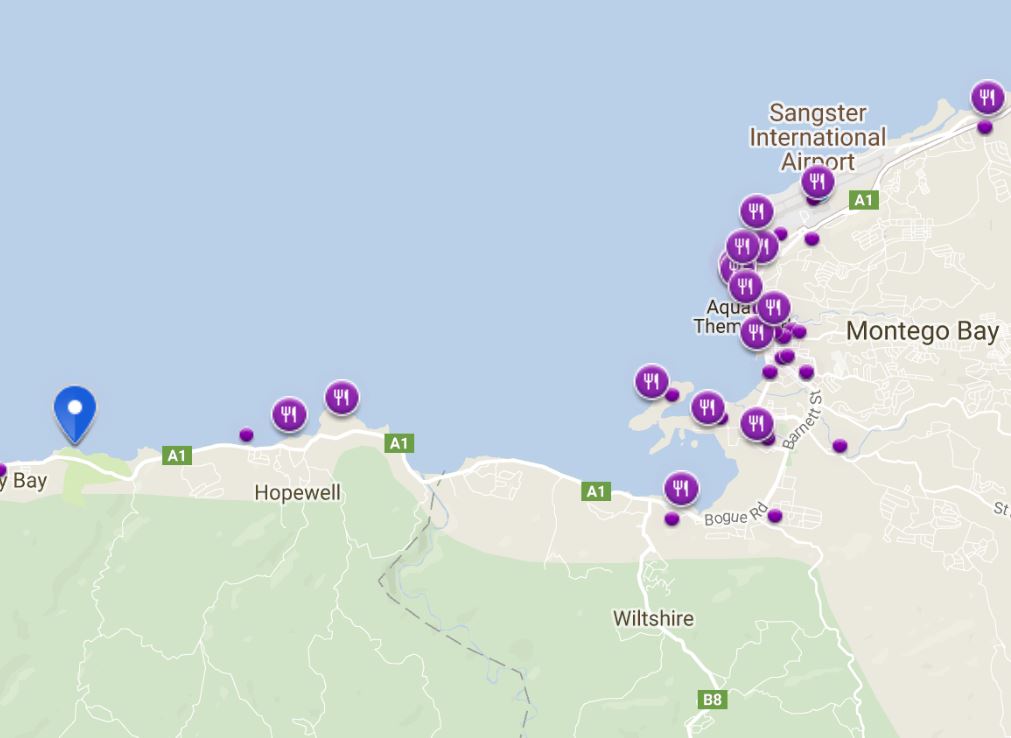 Nearby Dining
With all the wonderful dining options on property or on the resort, many never need to venture to off-resort locations. But there are many to choose from, should you so desire.
For example, just a mile away from Tryall is the elegant "Restaurant at Round Hill". 20 minutes away is the beautiful Marguerites restaurant or the Houseboat Grill. While if you want more casual, rustic, local options there is the nearby Sky Beach Bar and Restaurant to name one of many.
Our staff and the Tryall Guest Services team will be happy to assist you with both selections and reservations.
Cooking with the Chef!
Chef Barnett is both an outstanding Chef and a patient teacher. Some of our guests have enjoyed a masterclass, dragonfly style!