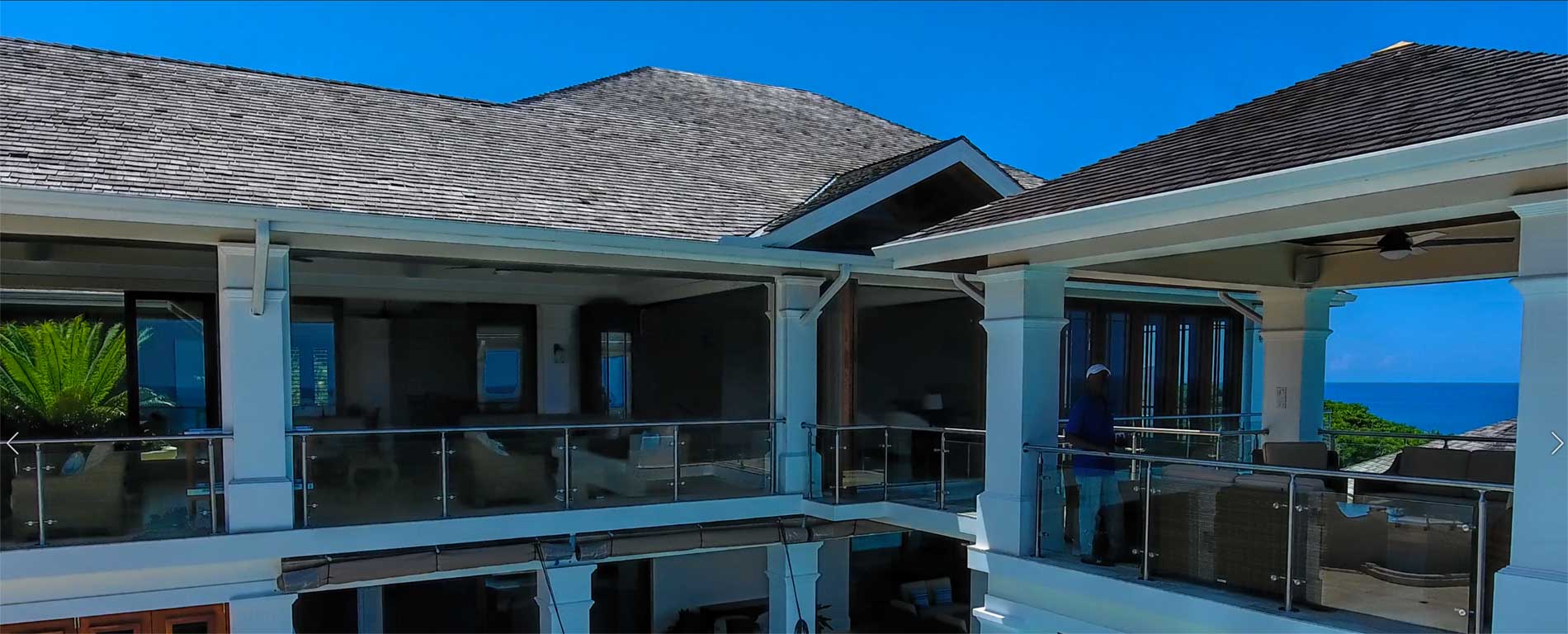 Our Living Spaces
dragonfly has so many wonderful entertainment spaces they can't fit on one page! To help you get a feel for the major areas, we have organized them into three sections:
The Games Room [48' x 22']
A massive room, adjacent to the pool and the lower verandah. A full-size Table Tennis table occupies half the room and a great sectional seating area with a huge 75" Ultra HD TV dominates the remainder. An audiophile grade sound system completes the space. Whether its watching the big game or spinning up a large screen Xbox marathon, the Games Room is for you. For those who want quieter pleasure, there are several seating pods to sit back and read - or play backgammon, bridge or chess.
The Home Theater [21' x 14']
A medium sized (21' x 14') Home Theater, is tucked in the inner bowels of the Villa. The theater sports the latest 4K Projection System (onto a 120" diagonal screen), with a monster audiophile grade sound system that shakes the walls. 8 plush electronic, reclinable, movie seats allow for a better-than-cinema experience, and there is floor seating for many more. Movie sources are Netflix, Amazon Video, 4K Blu-ray and more. Bring your discs and your Netflix/Amazon account details with you! We stock a small selection of movies in case you forget!
The Lower Verandah [48' x 16']
A very large covered outdoor space. There is comfortable dining seating for 14++ and casual seating too. This space is our preferred lunch time zone. Perfect to engage with friends in the pool or family in the games room. Drop down, translucent, hurricane fabric screens provide protection from wind and rain when required.